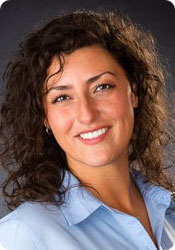 Rachael Sandoval-Attaway serves as a legal assistant to our intellectual property group. Rachael reviews U.S. and foreign patent and trademark applications before the prosecution process in addition to managing client funds and coordinating accounts receivable and accounts payable. Rachael serves as a support to the legal team regarding all aspects of the firm.

Prior to joining Jondle & Associates, P.C., Rachael graduated with an associate degree in biology and a bachelor's degree in public health with an interest in health policy and environmental science. She went on to manage health initiative teams and coordinate corporate wellness events. In addition to her work in public health, she has several years of experience as manager of accounts and finance operations.
It is important to us that you understand that transmitting information to us by e-mail does not establish any attorney-client or confidential relationship with us. Unless you are a current client of Jondle Plant Sciences, we have no obligation to maintain the confidentiality of any information you submit to us.